Fluorescent
Quake III Arena / Quake Live
This level was licensed by id Software for use in their free to play, online shooter Quake Live.
Fluorescent was my entry for the Maverickservers Quake 3 Mapping competition #3 where it won 1st place out of 14 entries. The map features a bright and colorful theme opposing a dark skybox. Most of the level's textures were created by me using photo references from cgtextures.com. With this level I wanted to try creating something that is a little different from the usual quake 3 map. The visual theme started out as a big experiment but in the end I can say that I am happy with what I produced.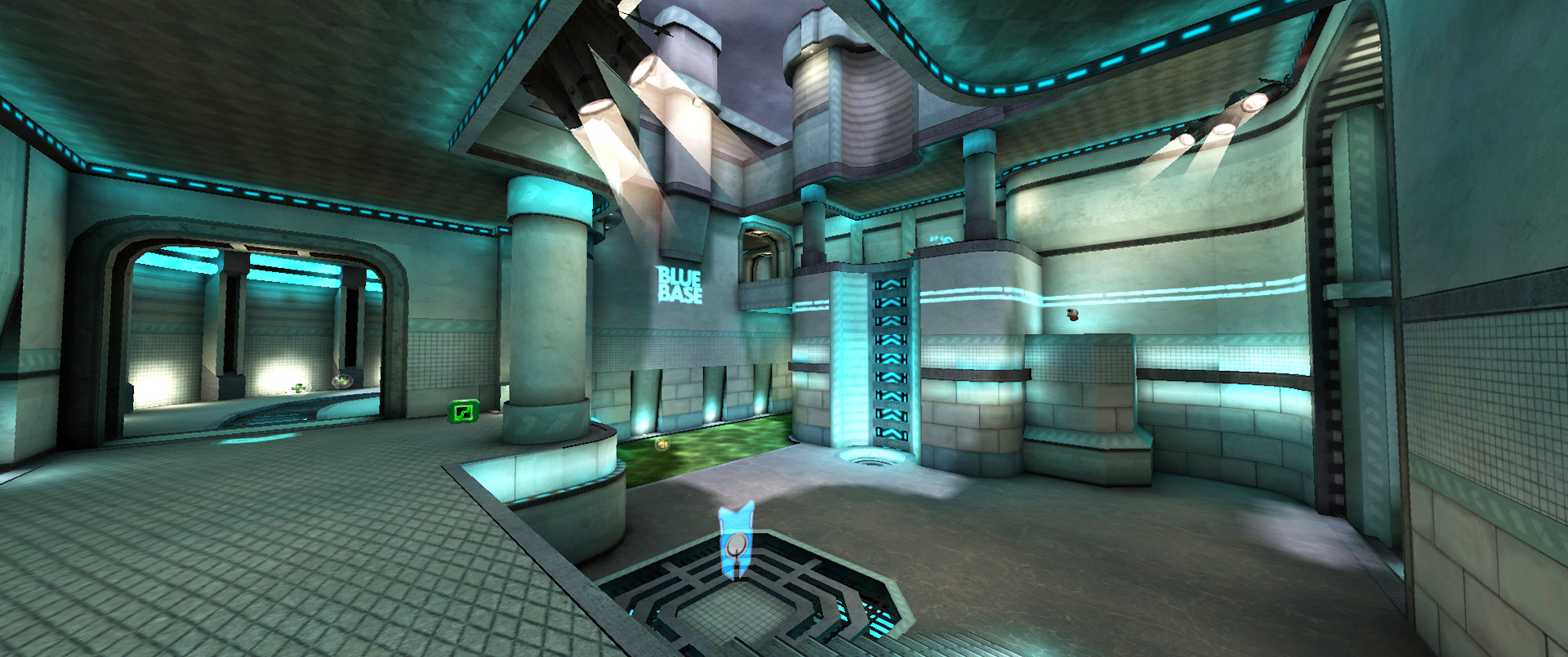 Gameplay wise, the level features a full weapon set, minus the BFG as well as one Mega Health, one Yellow Armor and one Red Armor in the bases. In the center of the map there is a Regeneration - Quad Damage team spawn surrounded by water tunnels leading you to a hidden medkit. The map was built for teams of four players but can easily hold up to 6 players per team. The mapping competition lasted over a time span of 10 weeks which gave me plenty of time to fully realize the ideas I had in mind.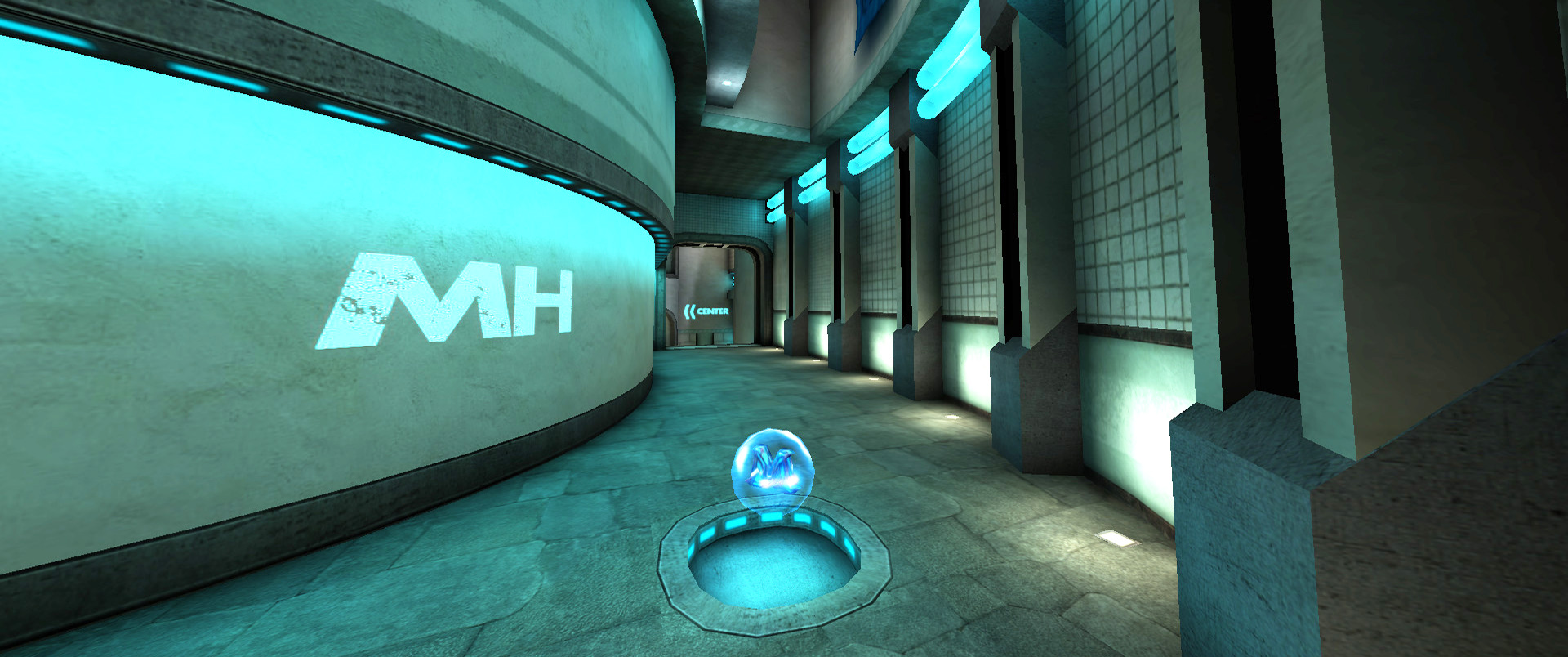 Related Links:
Judges:
Kevin "Anthem" Lower from TeamEventHorizon
Despair
Draven from LowLandLions
Gellehsak
Joe "nineX" Szymkowicz from ReadyUpRadio
Adam 'SyncError' Pyle from id software